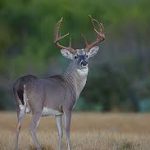 What to do after you have shot your whitetail deer for the year? This a question we all ask and wonder what to do. We have noticed that there is a lot of folks that end up in a deep depreciation after the whitetail season closes. However you don't have to wait for whitetail hunting season to be over. The Broken Spur Ranch has lots of options of hunting while whitetail deer season is still going on.
Texas Exotic Hunts!
See you can take a break and relax in our nice pool, or soak your body in the relaxing hot tub with a beverage of choice. We can even have our on staff message therapist help you. Now that sounds like a ruff way to hunt in this modern ranch with all these nice amenities. Not to mention they have been voted best ranch in Texas for the last five years. Yes that is correct five years!
After your relaxing break get ready for the hunt of a lifetime! An Axis Deer hunt in the Texas Hill Country. The views are great, the exotics that you can hunt are totally awesome and world class with several current world records pending and also hundreds in the past several years. The ranch is under strict management and is known to produce some of the best world record exotics.
That's why Texas exotic hunts and hunting is so fun. The hunts are bone chilling to see these awesome animals moving thru the brush. Not to mention they are awesome table fare and can make an awesome meal. It's one of my favorite of all the exotics to eat…..you will want to take this awesome Axis Deer meat home. If not just leave it for me and I can find a home for it: Mine!
Call us and we will be glad to see you at the ranch for a  Texas axis deer hunt of a lifetime!