Imported Exotic Hunts
We have many ranches and super guides to bring you the imported Texas exotic hunts right here in Texas. There is no season on exotics in Texas, so these hunts may be booked year-round. Hunting is over a variety of terrain and acreages in the beautiful Texas Hill Country and the South Texas Brush Country.
Meals/Lodging:
Accommodations range from local motels/hotels to lodging at the camp house, depending on the hunt you book.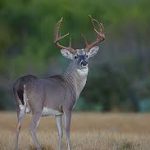 Species Available:
Axis Deer Bucks (28" to40" antler height)
Fallow Deer Bucks (Bronze to Gold Medal)
Sika Deer Bucks (Bronze to Gold Medal)
Red Stag (World Class)
Elk (sizes range from 5×5 through 10×10)
Antelope Species (Bronze to Gold Medal)
Blackbuck (Bronze to Gold Medal)
Nilgai
Gemsbok
Addax
Eland
Scimitar-Horned Oryx
Sable
Thompson's Gazelle
Impala
Springbok
Water Buffalo
Bison
Aoudad
Corsican Rams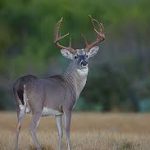 Mouflon
Black Hawaiian Rams
Four-Horned Sheep
Texas Dall
Iranian Red Sheep
Policies and General Information:
All hunts are confirmed with a 50% non-refundable deposit by cash or check. Cancelled hunts may be rescheduled at our discretion.
Transfers from the San Antonio airport are included in the price. Other airports negotiable.
All prices subject to change without notice.
All wounded animals are paid at 100% of fee.
Guide fee of $250 per day/per hunter will be charged on all guaranteed hunts if an animal is not taken.
Permits/Licenses: Costs of needed permits/licenses are NOT included. We will assist you in procuring the necessary permits/licenses, and will advise as to the appropriate licenses/permits needed for your hunting/fishing.